We pay instant money within the hour for your clunker and provide free towing removal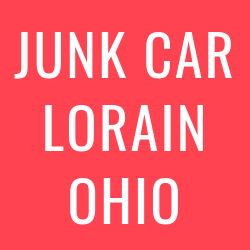 Do you have an old clunker sitting in your garage, driveway or yard that you never drive anymore? Do you have a car on its last legs that will never fetch more than $50 on the used vehicle market?
Then, it's time to sell it to us, the top junk car buyers in all of northeast Ohio. We provide instant cash, tow the car away for free 24 hours a day, and salvage that hunk of garbage you thought you could never get rid of.
What are you waiting for? That piece of trash from the 1990s isn't going to move itself.
Act fast because we pay anywhere from $250 to several thousands of dollars for vehicles in Lorain, OH. Call us now, give us all the details, and we'll be there within the hour to remove the vehicle and give you your money.
Sell your scrap vehicle for more money
Selling your car has never been easier with our pros in Lorain County. We are a licensed and insured junk car buyer that is local to our region, and we often pay more than franchise companies in the area like Junk Car Medics, Junk Car Boys, Junk Car Zone and others.
With us the process is simple and pain free:
Dial us up 24/7 – including weekends, nights, and holidays – or complete the online questionnaire on this page.
Give us all the important information about the vehicle, including make, model, year and condition.
Happily accept our fully guaranteed cash offer.
Arrange for pick up time and location or rely on our team for free towing removal service.
In most cases, we do not need a title or keys to buy your car. But we do need proper identification that proves that you are the owner. In lieu of title of a title, we require personal ID that matches a valid vehicle registration.
In rare instances we may need additional paperwork or you may need to apply for a replacement title. We cannot and do not pay for abandoned vehicles.
Contact us at your convenience with any questions at the phone number below. We're happy to assist you.
We buy all types of cars in Lorain County
Old cars that don't run or are barely operating are more valuable to junk car buyers than the general public. Typically, the better shape the vehicle is in, the more money we can pay you for it. We've pay thousands for solid used cars that are still operable.
How much can you sell your vehicle for? It's tough to say without knowing the year, make, model, and condition. However, please use the following as a general guide:
Total clunker. If it doesn't run and the parts cannot be salvage, your best bet is a return of $50 to $250. Payout is based on weight and size of the scrap car.
Clunker with parts. If the vehicle can be stripped of valuable auto parts, you expect $200 or more in return.
Used vehicle in good shape. We don't only buy trash cars. We gladly buy running used cars at fair market value. We've paid upwards of $8-$10K for these vehicles.
Call us up at the number below for a fast and free estimate with no obligation.
Choose our junk cars for cash and towing removal services
We totally get that you have a many choices when it comes to selling your junk car or used vehicle in Lorian, Elyria and surrounding area west of Cleveland. A handful of our competitors even have decent reviews on Google, Yelp, Facebook and the like.
But they don't match up with the value we provide in payouts, customer service, and towing removal. We don't like to boast, but you should consider choosing us for the following reasons:
We generally pay more than the competition in northeast Ohio. In many cases, our instant cash payouts pay more than the vehicle's value and worth.
We're prompt. With us, there's no waiting around to get paid and have your scrap removed from your property. Call us up, we'll pay you and tow away the car within the hour.
We don't always require a title or keys. The junker doesn't have to be running either. If you can prove ownership, we'll buy the vehicle in most cases.
We're completely licensed and insured, which means we're professional and trusted in the industry.
We're local. We're blue collar, hard-working people from Ohio just like yourself.
Still not convinced? Give us call anytime for more information about selling your junk car in Lorain County.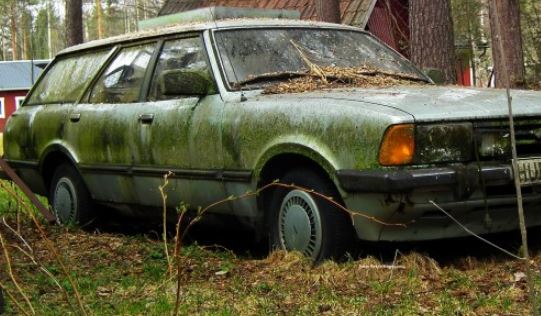 While our home base is in the heart of Lorain, we travel throughout the county to buy and remove old trash cars. Our service area includes:
Amherst
Wellington
Oberlin
 Avon
Avon Lake
North Ridgeville
 Westlake
North Olmstead
Strongsville
Medina